HS2 is a high-speed railway construction project that will connect the cities of London, Birmingham, Manchester and Leeds. It is Europe's largest infrastructure project.
Mark Lomas' (Head of Equality, Diversity and Inclusion) team sits in the HR Directorate. The team deliver on internal and supply chain equality, diversity and inclusion performance, communities and engagement and HS2 train and station design.
Supply Chain Diversity: UK leading
Mark thinks HS2 has a UK leading approach 'because our award-winning Inclusive Procurement model is end-to-end. It's baked in at every stage of the procurement process along with effective monitoring. This applies to small and multi-billion-pound contracts.
Organisations often confuse inclusive procurement with supplier diversity. The two are different. We have an inclusive procurement model which incorporates both. Inclusive procurement is how you measure diversity and inclusion within the procurement approach. Then there is the measurement of diversity within the supply chain.'
Assets and Built Environment
Mark knows it's hard to retrofit large infrastructure projects. 'That's why we need diverse perspectives.' HS2 involve customers in design through a customer panel. The panel is made up of a diverse group of people who test ideas. There is also a regular online forum. Panel members also get together a couple of times a year for deep-dive discussions. HS2 share a built environment accessibility panel (BEAP) with Network Rail who work to provide in-depth reviews on the accessibility features of designs.
Aligning Outsourcing Partners
Mark explains how HS2 have got their suppliers on board with equality, diversity and inclusion, so it's not just about paying lip service. He says
'This is a stone-cold business case. Potential suppliers can win or lose business because of their performance on EDI and skills, employment and education. On a commercial tender, the win or lose margin can be a 3% difference or even smaller.'
The HS2 approach is starting to influence the wider sector. There is a move towards a uniform method of sector-wide EDI reporting this year, aligned with HS2 reporting. Mark knows it's different in terms of the scale of influence for a large company like HS2, but he believes other sectors can also change through corporate expectations.
Staff Networks
A fifth of HS2 staff is involved in diversity networks. 'The networks are set four challenges that align with the HS2 EDI Strategy goals. Networks can only access funding by showing alignment with those goals. Through working on the shared challenges, the networks connect. Collaboration is encouraged, but I remain to be convinced that one overarching inclusion network is the way to go.
Additionally, separate networks can end up talking to themselves in an echo chamber.' He summarises the dilemma. 'It's obvious there are organic opportunities to collaborate as well as to do things separately. The allies model works very well. HS2 have a gender balance network and multicultural network.'
Setting Expectations of Staff
HS2 have implemented a two-fold process of expectation setting. Mark explains, 'There is accountability from the top and participation from the ground up. EDI participation expectations are in everyone's objectives.
The Senior Leadership Team have specific performance indicators linked to end of year performance. The CEO sets the expectation on leaders regarding EDI.'
Leaders are accountable for ensuring people in their directorate complete all mandatory EDI training and that everyone has participated in one EDI event in the year. They are also accountable for meeting the expectation for their participation in events and programmes.
Leadership Framework
The HS2 Leadership Framework embeds specific EDI indicators through its competency structures.These cover areas such as including innovation,
collaboration, growing talent and inspirational leadership. This was the culmination of HR teams working together lead by Organisational Development and Change team.
Mark outlines the expectation. 'We assess employee development needs against the framework. This informs their professional development plan. We recruit senior leaders against the framework. That's how HS2 permeates equality, diversity and inclusion through leadership structures. It's built into performance development, competence and recruitment.' To achieve this the whole HR function needs to collaborate.
---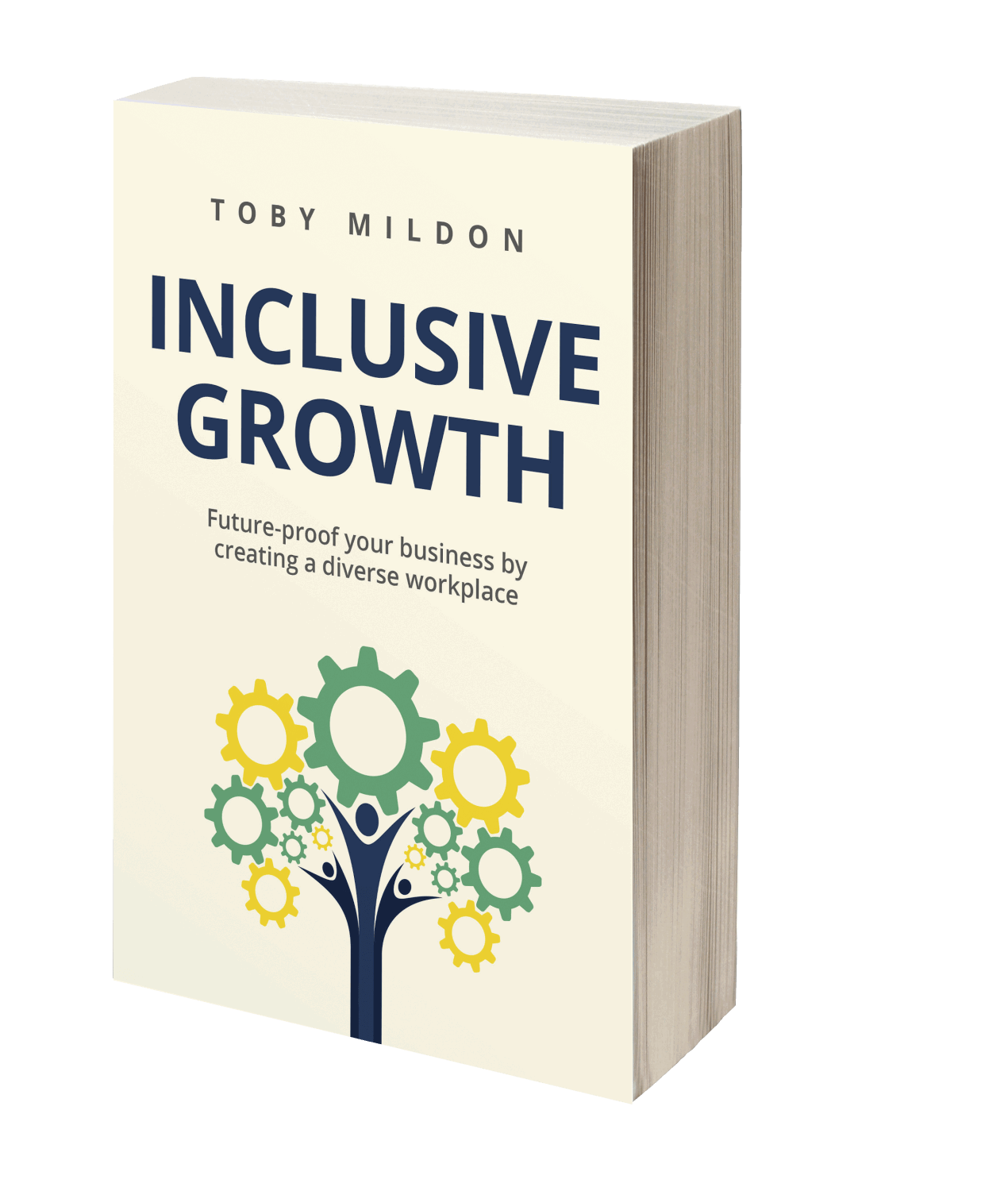 The above case study is one of several in my book Inclusive Growth: Future-proof your business by creating a diverse workplace.