Prior to Network Rail, Loraine worked for the Olympic Delivery Authority (ODA) as the Head of Equality, Inclusion, Employment and Skills. Tasked with creating a more diverse workforce and delivering an accessible environment, including preparing for the legacy post the London 2012 Olympic Games, it proved a role in which Loraine evolved and refined her methodology. Loraine now leads the strategic direction of Network Rail's approach to diversity and inclusion, a broad remit which encompasses:
attracting, recruiting and retaining employees
accessibility of the environment for staff and customers
working with procurement function and organisations in the supply chain
engaging with employees of the future
Championing change management
An advocate of a programme- and change-management approach to diversity and inclusion, Loraine became a 'convert' during her time with the ODA. She is clear that the discipline of project management ensures the successful implementation of organisational diversity and inclusion. Loraine says that working on building the Olympic Park was a turning point. In construction, project management is key, with every stage planned to align with the next phase. Project planning interventions, alongside setting targets and milestones, introduces accountability when developing diversity and inclusion. Loraine feels that without this robust approach, diversity and inclusion can be seen as 'smoke and mirrors'.
Start with the why?
Before embarking on change, Loraine advises asking the big question, 'Why is this change important to the business?' She says the 'why' doesn't have to be complicated, but it should be a crisp narrative, underpinning the rationale from which everything else flows.
Relentless focus on the 'why' moves organisations away from thinking that diversity and inclusion is a nice thing to do and challenges the business to understand the benefits. The 'why' also helps to drive the communication strategy around change management, developing authentic engagement across the business.
Where are we now?
To plan for change, it's critical to understand the composition of the current workforce. It's important to understand who is in the environment, how they experience it and if an organisation is reflective of its community. With a baseline, set ambitions, develop a strategy and produce specific, measurable targets. The timeline for delivery needs to be clear. Network Rail operates a diversity-and-inclusion strategy through a five-year programme.
Programming change
Those leading change-management programmes should ensure the following are in place from the outset of the project planning process: an understanding of organisational interdependencies, risk management capabilities and available resources. Using a project management process enables diversity-and-inclusion practitioners to structure conversations with other parts of the business and leverage opportunities for collaboration. Loraine cites alignment with safety culture as an example at Network Rail. Tangible outputs contributing to business drivers develop alliances which amplify the diversity-and-inclusion voice across the organisation, something Loraine feels is imperative.
Whilst it may appear counter intuitive to a rigorous project-management approach to delivery, Loraine is an advocate of being able to be flexible in the programme, because it is all about people. The ability to shift interventions allows organisational learning about what works to take place and informs a contextualised response when activities may need adapting, pausing or bringing forward.
Tips for Diversity and Inclusion Practitioners
To achieve cultural change, involve everyone, from the CEO to operational staff. People engage with the change agenda at various levels of the organisation, but all have a role. Loraine describes diversity and inclusion as being the conductor of an orchestra. Employees may play different instruments, but everyone is reading the same score.
Loraine insists that knowing about project management and its tools is crucial. A solid plan will underpin the resilience needed to deliver the programme. Failing to plan is planning to fail. Loraine says practitioners should always know their plan inside out.
---
The above case study is one of several in my book Inclusive Growth: Future-proof your business by creating a diverse workplace.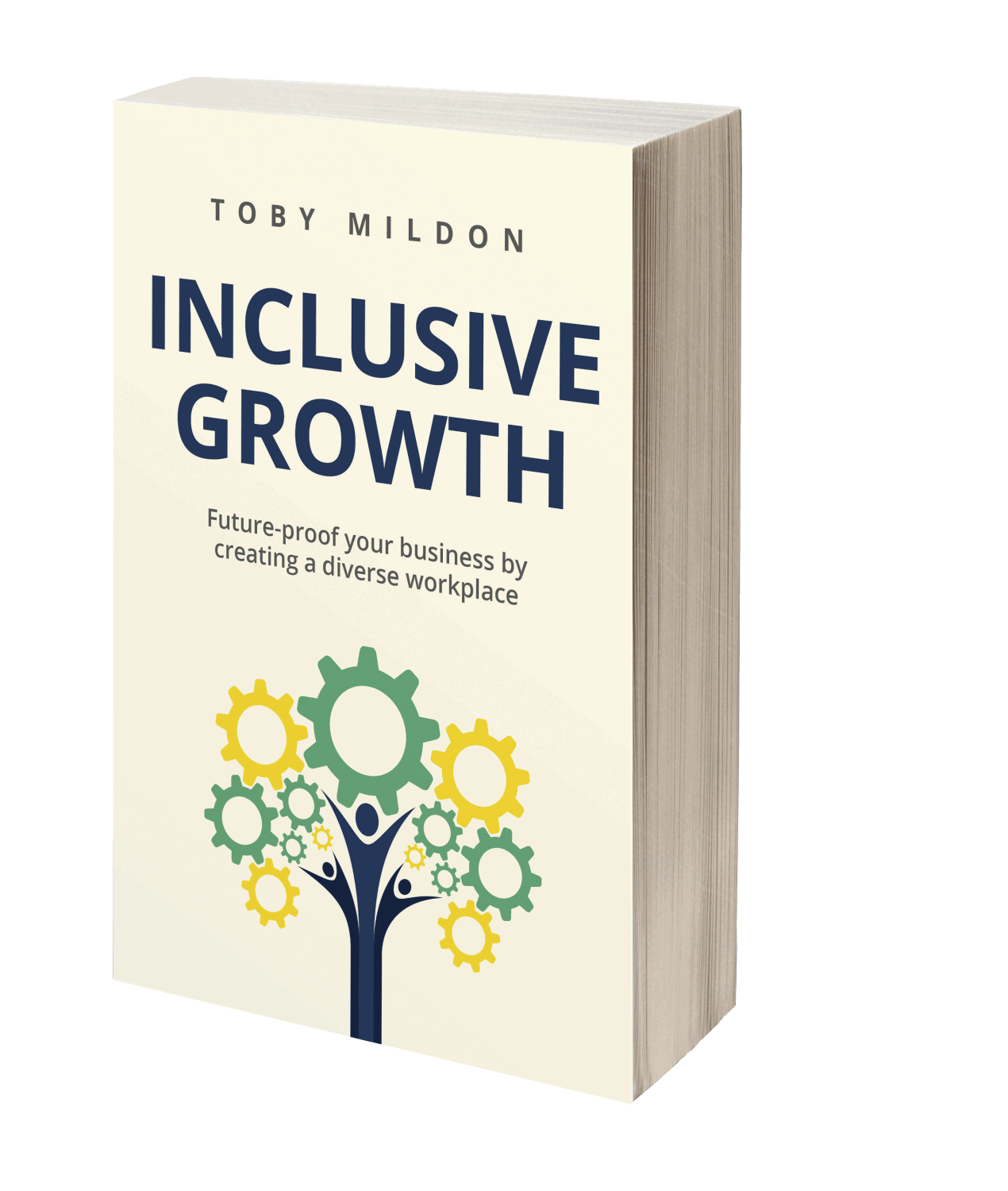 Inclusive Growth provides a practical framework that enables you to deliver a sustainable, diverse and inclusive workplace that allows your organisation to grow.
You will understand how to:
Strategically align diversity and inclusion to organisational growth
Change the culture and motivate senior leaders to 'walk the talk' for inclusivity
Design and implement a sustainable inclusivity infrastructure
Work as a whole organisation rather than in HR isolation
Celebrate your inclusivity to become an employer of choice in your industry